DMV Links and Traffic Signs*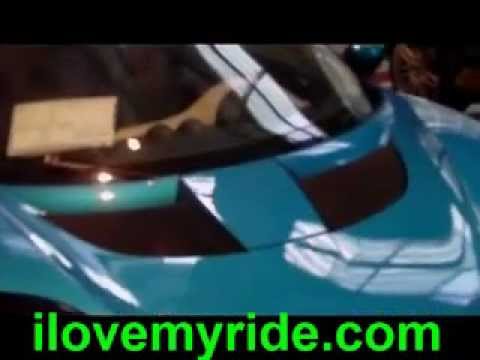 DMV LINKS*
We, at ilovemyride.com*, are of the belief and opinion that you need not be a rocket scientist, nor do you need a PhD in Global Positioning System (GPS) to locate a State or US Territories DMV.
Whether you are from Mars, Saturn, Neptune or planet Earth, the coordinates of a DMV (Department of Motor Vehicles) location should be right at your fingertips, you don't have to scour the planet (my fellow aliens) to pinpoint the location of a DMV office, conduct business and go back to your planet (LOL!).
Which is why we painstakingly put together and assemble a list of DMVs with LINKS to each respective State or US Territory. All you have to do is click on the highlighted State or US Territories links in the table below, which will take you straight to the DMV of your choice to change your address, register your car, motorcycle or boat, obtain your driving record, renew your license, schedule a road test, pay a traffic ticket, download Driver's Manuals, etc.
You may not need the services of a particular State or Territory DMV now, but just for the fun of it, or out of sheer curiosity, click on any State or Territory to see where it will take you.
DMV LINKS TABLE
TRAFFIC SIGNS*
It's been a while since you've earned your driving permit which, ultimately, resulted in the issuance of a license, with it, the freedom to move just about and around at will behind the wheel of a car.
Assuming you've been an excellent driver (no accidents, no moving violations, no tickets), that stellar driving record is due, in no small measures, to your adherence to the rules of the road and strict compliance with traffic laws- which is no small feat.
As time goes by, driving becomes second nature to you, and you begin to take for granted the very driving skills that manage to keep you out of harm's way thus far.
Traffic Signs and their meanings, with the exception of the most obvious and self-explanatory ones ("Speed Limit 30", "Do Not Enter", "Yield", "No Parking Anytime", "No Standing Anytime", "No Left Turn", "Stop", etc.), are the first casualties of your driving complacency.
If you were to be quizzed on most Traffic Signs, most of you would fail miserably. Traffic Signs are traffic rules cheat sheets and meant to:
Point motorists, cyclists (Bicycle Lanes), motorcyclists, animals (caught like a deer in a headlight? animals can't read traffic signs!) and pedestrians (

Cross/Do Not Cross Signs, Crosswalks, etc

.) in the right directions,

Take you to your destination safely (provided you play by the rules),

Inform of road and traffic conditions, and

Keep everybody safe by posting and exhibiting speed limits to obey, wrong turns to avoid, detours to take, and other significant traffic signs to comply with.
Remember: How to Buy your Dream Car | Part 1
Failure to obey traffic laws and regulations (Traffic Signs and Rules of the Roads) will result in the traffic laws disobeying you.
What are the unpleasant consequences? Moving violations, court appearance(s) with or without counsel to defend against issued moving violation tickets, missed time from work (loss of income), insurance rate hike; accidents (ranging from minor fender benders to fatal or near fatal ones), lawsuits, medical treatments and rehabilitation, etc.- to name just a few of the distasteful side effects of reckless driving due to non-compliance with traffic laws and non-adherence to traffic rules.
To save a boatload of money on your insurance policy and become a better driver:
Please read: Defensive Driving Course: Who needs it?
To make your motorist life a little easier, and as a Traffic Signs refresher course (there will be a quiz, failed students will be referred the principal's office for appropriate punishment- LOL!), we gather a non-exhaustive list of Traffic Signs, artistically displayed, to jog and refresh your memory about Traffic Signs and their meanings.
Bonus and positive side effect of that refresher course: bad drivers become good drivers; good motorists better motorists; better chauffeurs best chauffeurs. That's an added benefit we all can live with.
Traffic Signs & DMV Links: Alabama-Missouri
Traffic Signs & DMV Links: Montana-Wyoming
 Traffic Signs & DMV Links: Guam-Washington
Stay up late to study the Traffic Signs Tables. A rewarding quiz is coming soon!
Read also: How to Safely Fix a Punctured Tire
Copyright Notice
© ilovemyride.com, 2015
All Rights Reserved.
No part of this website or any of its contents may be reproduced, copied, modified or adapted, without the prior written consent of the author, unless otherwise indicated for stand-alone materials. You may share this website by any of the following means:
1. Using any of the share icons at the top and bottom of each post/page (Twitter, Facebook, LinkedIn, Google Plus, Pinterest, Email, etc.);
2. Providing a back-link or the URL of the content you wish to disseminate; and
3. You may quote extracts from the website with attribution to http://ilovemyride.com. For any other mode of sharing, please contact the author at the Contact Us page.
Commercial use and distribution of the contents of the website is not allowed without express and prior written consent of the author.
Disclaimer
*The content of this article is for informational purposes only. Technically disinclined readers are advised to do their own due diligence to verify the accuracy and ascertain the veracity of any information before it is acted upon, and to seek professional assistance when warranted and necessary.
Author assumes no liability for omissions, inaccuracies nor typographical errors, if any. Furthermore, ilovemyride.com disclaims any liability from loss or damage that may arise from reliance on said information.  
*ilovemyride.com is privately owned and operated, and is NOT affiliated with any State or U.S. Territories DMVs.
*Any and all cited brands, trademarks, registered trademarks or trade names are properties of their respective owners.